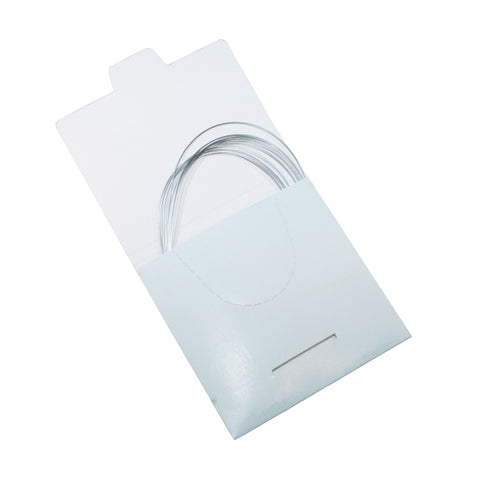 Multi Modulus
Multi Modulus archwires are produced under strict manufacturing controls to provide three distinct heat-activated (thermal) forces through the arch, while maintaining superior shape integrity!
Three heat-activated, biological forces designed for effective tooth movement within specified regions.
Thermal throughout the arch.
Superior shape integrity.
The anterior region has the lowest heat-activated force, as the anterior teeth have the lightest roots.
The bicuspid region has a slightly greater heat-activated force to move the larger rooted bicuspids.
The posterior region has the greatest heat-activated force of the archwire, for moving the strong-rooted molars.
---
We Also Recommend