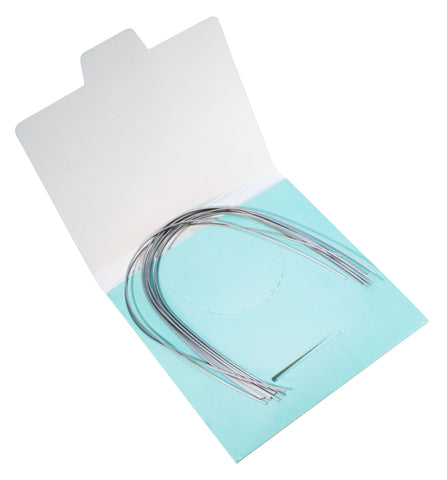 Beta CNA
Twice the elastic movement of stainless steel! Formability that rivals stainless steel!
Get twice the tooth-moving distance than stainless steel wire at the same level of force, with a Beta CNA archwire.
Its greater elasticity (vs. stainless steel), greater ductility (vs. NiTi), and moderate tooth-moving forces (vs. stainless steel) make it a great wire to follow NiTi treatment. Longer activation time and better patient comfort in a Nickel-free wire. Time to replace your stainless steel wires for a proven performer for mid-through finishing stages!
---
We Also Recommend