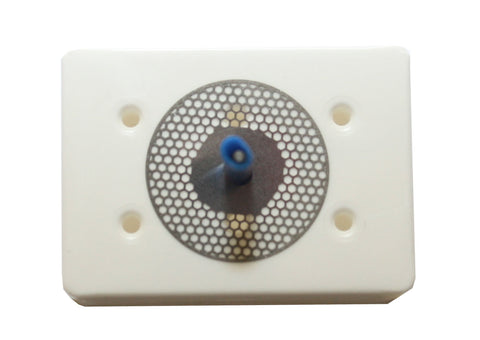 Honeycomb Diamond IRP Disc - Assorted Sizes
Our diamond-coated products are manufactured in Germany with a patented process that creates the most evenly coated and durable diamond products on the market today. Our process controls diamond embedment for an even and long lasting coating. This embedment process give you longer lasting burs and discs, which means more uses and money saved.

The not too big, not too small, disc diameter is easier to control and reduces the chance of cutting the lip.

Honeycomb design allows for smooth rotation, improved visibility, greater flexibility, better contouring, and less gumming of the disc.

Multiple use
Available in sizes .18mm & .22mm 
Double Sided (Diamond coated)
Disc thickness is .020mm
Requires mandrel #303
For use with slow speed hand piece
Max revolution 25000 min-1/rpm
Dry heat sterilization or autoclavable.

Available individually, mandrel included.
---
We Also Recommend